Testimonials
Sam
Coco's owner
Coco is an active young mini doxie who loves walks, good company, and most of all, food! She did become a bit obese recently, so we had to put her on a special diet for weight loss. Out vet has warned us that a reduction in the calories also reduces intake of vital vitamins and minerals, and recommended Breedology supplements to replenish missing nutrients. This product made a huge positive impact in restoring Coco's health. It insreased her energy and vitality, and helped to gain muscle mass. Her coat is shiny, her teeth are perfectly healthy, she is lively and alert. Thank you, Breedology, for keeping our Coco in top shape!
Linda
Buster's owner
One year ago, our dachshund Buster has been diagnosed with a mild form of IVDD. He was weak on his rear legs, and reluctant to exercise, but still able to walk. We tried all possible non-surgical treatments to improve Buster's condition: strict cage rest & medications, acupuncture, hydrotherapy etc. We have also introduced Dachshund Advanced Care supplements in his diet hoping that it will speed up his recovery. After a couple of weeks, we began to notice considerable improvements in his mobility. Buster's weakness was decreasing day by day, and he soon was able to enjoy walks in the park. Breedology supplements definetly helped with Buster's recovery, - , particularly to increase mobility and to reduce inflammation. It is a perfect supplement to give to senior dachshunds, and dachshunds recovering from IVDD.
Eve
Archie's owner
Our boy Archie has been suffering from mobility issues since a young age due to physical trauma.The injury and the following surgery resulted in difficulty moving, causing permanent weakness in his back legs. However, since she has been on Breedology supplements, he has been a different dog. No more stiffness! A bonus is a fact that he loves taking it. He is now looking forward to his everyday meals.
Samanta
Lucky's owner
Pawsome product! My boy Lucky is four years old now, and he has been suffering from allergies since he was a puppy. He had bold patches covering his stomach and back of the ears and itchy paws, and nothing seemed to help. Lucky has only been on Breedology supplement for three weeks, and I can see already a significant difference! He stopped scratching, and his fur is growing back. Added bonus: He loves the taste!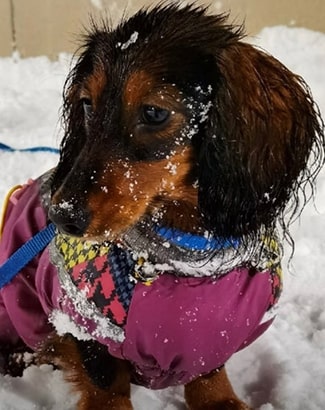 Mark
Tilda's owner
When we took Tilda from a local shelter, she was pretty malnourished. She was underweight, her ribs protruded, and her coat was dull and flaky. We were committed to helping Tilda, so we decided to put Tilda on the most balanced diet possible. We put her on a raw diet, including raw meat, fatty fish, and vegetable puree. We would also sprinkle a spoon of Breedology supplement for dachshunds over her morning meal daily. Watching Tilda's transformation has been amazing! Over the last two months, she has gained weight, restored shine and glossiness to her coat, and has got so much energy that we can barely keep up with her. This supplement is a great addition to any diet, either raw or kibble, a perfect "health booster" for our dachshund. I can't recommend this product highly enough!
Maria
Cookie's owner
My Cookie is now in her senior years and needed a good-quality supplement to help her age gracefully. I have tried many different products and am delighted to find Dachshund Advanced Care by Breedology! I have noticed an increase in Cookie's activity levels, and her mood is elevated. Her coat is so glossy since I have been giving her these multivitamins. My girl has never looked more beautiful!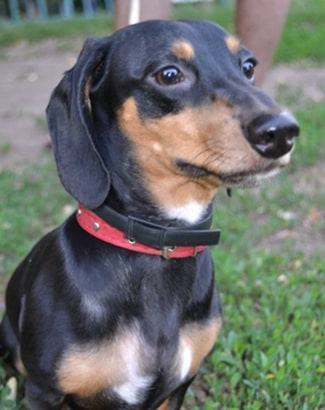 Mara
Simba's owner
Top-quality supplements that have restored our dachshund's spirit, joint health, and energy levels after he has had spinal surgery. Very happy that I've come across this brand!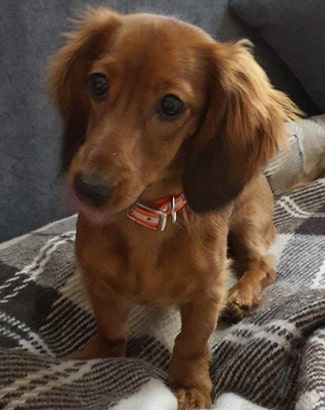 Chris
Bella's owner
Our Bella is a one-year-old puppy, she was always an active dog and had a good coat, but it feels so much softer and shinier after taking Breedology supplements! Three weeks of adding the powder into her daily meal - and I see a big difference. So pleased that I found the product that has all the essential nutrients she needs!