Pure Wild Alaskan Salmon Oil
Regular price
Sale price
$32.00 USD
Unit price
per
Sale
Sold out
Wild Alaskan Salmon Oil by Breedology is 100% pure, meaning it is made without fillers, additives, or preservatives. Our exceptionally high-quality Wild Alaskan Salmon Oil delivers a powerhouse of vitamins and minerals, including DHA, EPA, Vitamins A, D, B12, and Potassium.
Wild Alaskan Salmon Oil by Breedology:

Maintains healthy skin & shiny coat

Helps to support healthy bones and joints

Helps to relieve seasonal allergies

Supports brain and vision health

Helps to maintain a healthy immune function

One of the purest of all ocean fish and one of the richest sources of the essential omega-3 fatty acids EPA and DHA

Contains a natural source of vitamin D3 and the high-potency carotenoid, Astaxanthin

Free from additives, 100% pure
Feeding Guide

Use 2 pumps (1tsp) for every 20 pounds of bodyweight.

Simply mix into your dog's regular food.
Important Information

For canine use only.

For puppies under 16 weeks, pregnant dogs or dogs on medication, please seek veterinary advice before use.

Not recommended for puppies under 12 weeks old.

Keep out of reach of children and animals.

Store in a cool, dry place, away from direct sunlight. If stored at lower temperatures, part of the oil may solidify. This is a natural process which will be reversed once the oil is at a higher temperature.

Use within 12 months of opening.
Share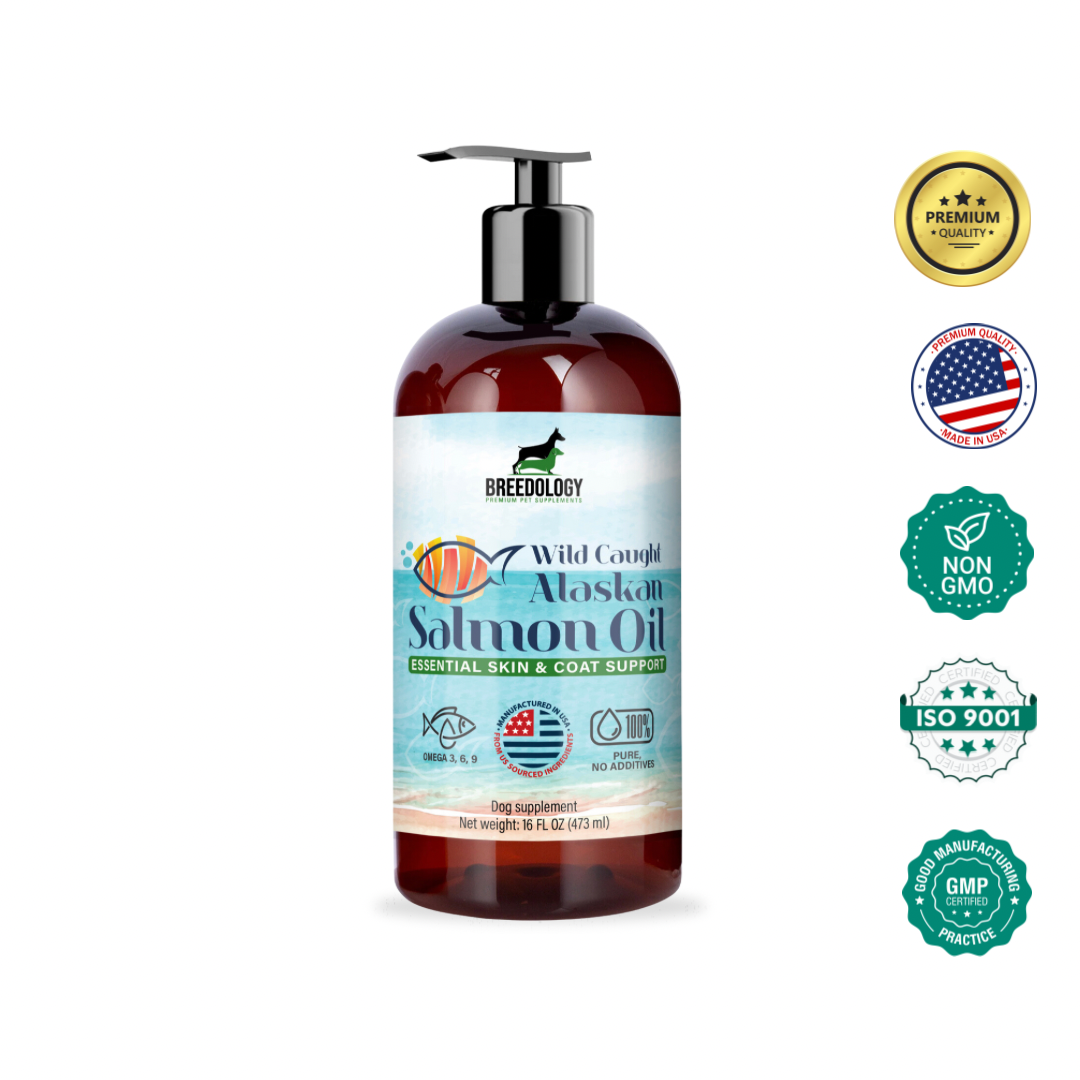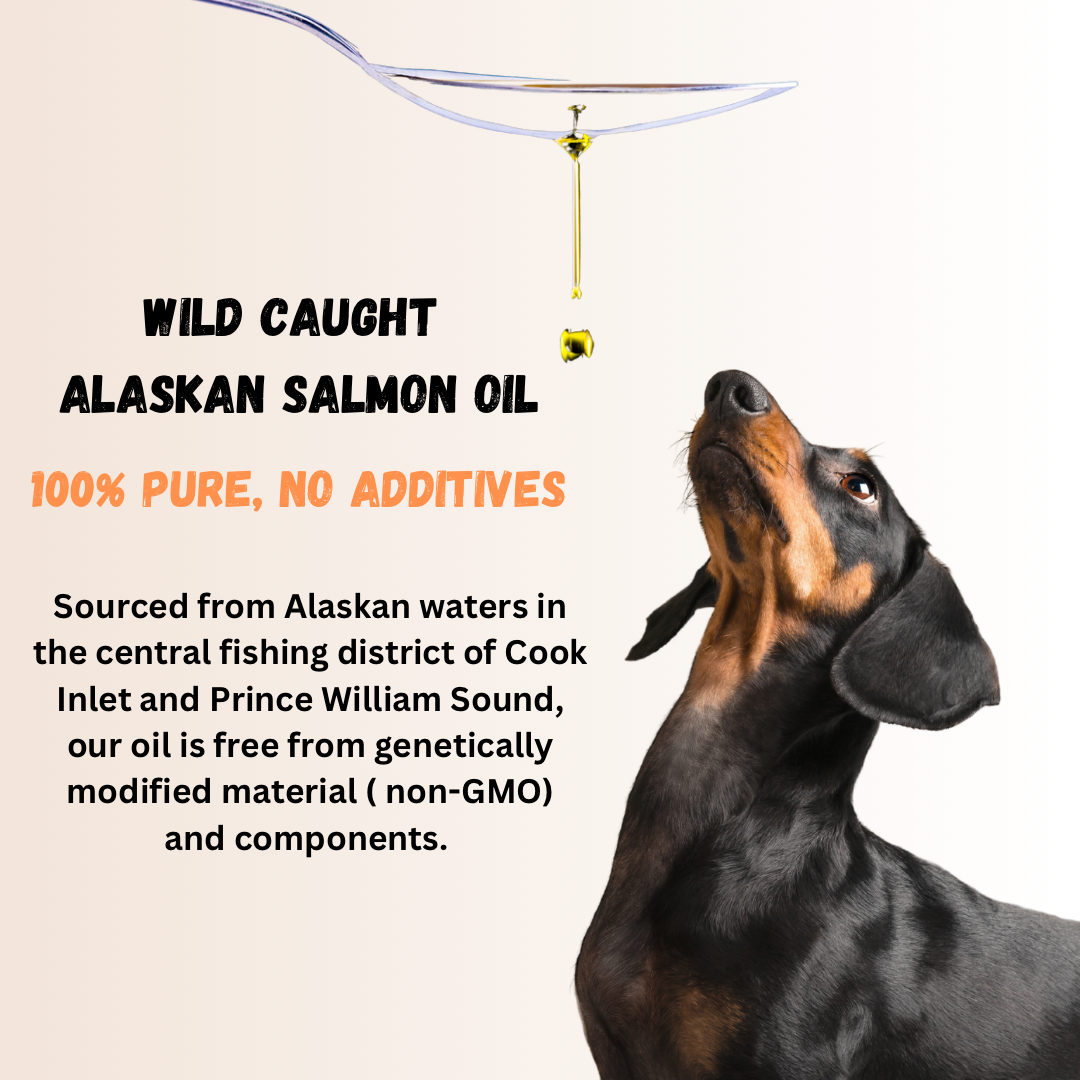 Benefits
Supports
Joints And Cartilage
The omega fatty acids found in salmon oil can suppress inflammation in various ways. In fact, some studies have shown that taking omega-3 supplements may help fight inflammation associated with joint pain, such as arthritis.
Boosts
Immune System
Omega-3 fatty acids strengthen the immune system. While EPA prevents inflammation from getting out of hand too quickly, DHA is responsible for total healing from inflammation processes..
Improves
Brain Function
Oily fish is often called a 'brain food' given that the omega-3 fat docosahexaenoic acid (DHA) is stored in high amounts in the brain to help neurotransmission. Omega-3 supplements have also been shown to improve mood and activity levels to help keep your pup happy and healthy. .
Promotes
Shiny Coat & Healthy Skin
Salmon oil is known to have anti-inflammatory properties and can help dogs with itchy skin, as inflammation is often the root cause of the itchiness. In addition, it can help to improve the quality of your dog's coat, making it shinier and smoother.
Maintains
Healthy Heart Function
The anti-inflammatory and anti-arrhythmic properties found in salmon oil helps to support a healthy heart and lowers blood pressure so it is great for dogs who have heart problems.
Frequently Asked Questions